WhatsApp Business
API
Best customer experience and engagement with WhatsApp Messaging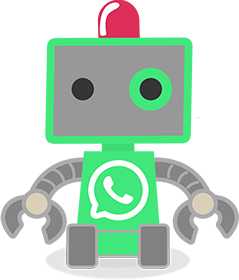 Get Connected with 1.5 Billion WhatsApp users
You can now communicate with your clients using the world's most popular messaging app by WhatsApp Business API
WhatsApp is not only a messenger app for communications with family and friends. Companies gradually turn to WhatsApp and communicate on their preferred channels with their clients.
With more than 2 billion users in 180 countries, this is certainly one of the most common messaging applications. You must be where the clients are as a mandate. With these figures in mind and Millennials' the liquid aspirations, companies across sectors need to harness and deploy WhatsApp solutions to boost customer experience.
Firstly, WhatsApp is considered the greatest message application in the world, and has a very large user base.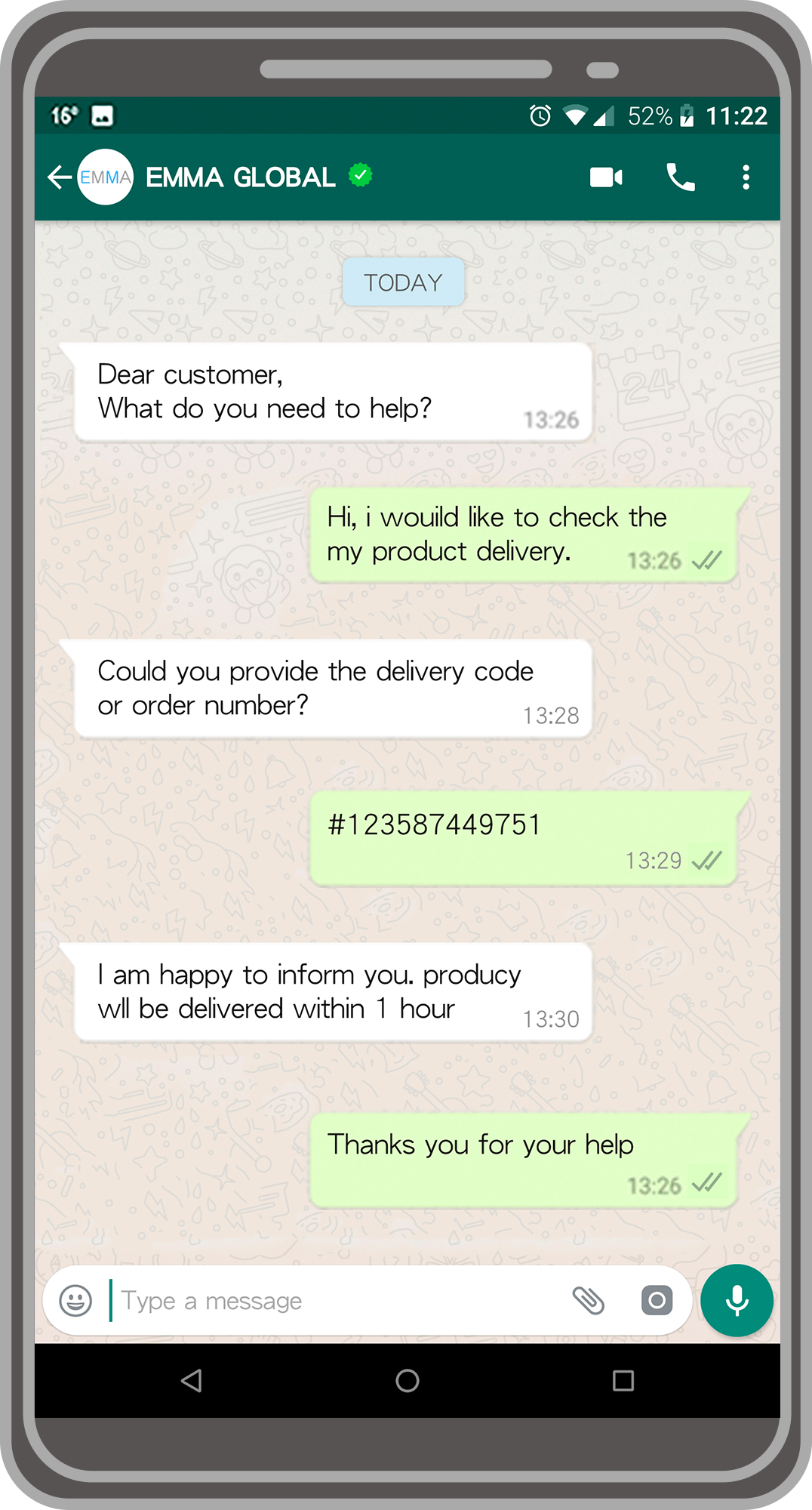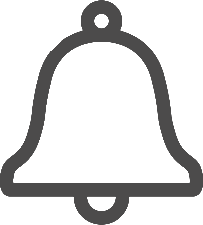 Notification
Tell your customers about flight schedule, shipping status, booking details, reminders and many more.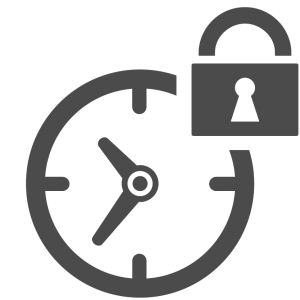 One Time Password
Send authentication code via WhatsApp's end-to-end encrypted channel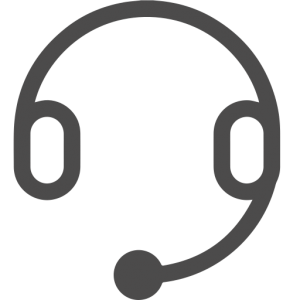 Customer Care
Facilitate your Customer Care team to provide fast and direct support to your customers.

Trusted
WhatsApp messaging is trusted by 1.5 Billion users. It is best to build your brand on this communication channel.

Simple
EMMA handles all the complexity in setting up the WhatsApp Business. Our simple API enables you to communicate seamlessly with your customers.

Secured
WhatsApp messages are end-to-end encrypted. Only you and your customer are able to see the messages.